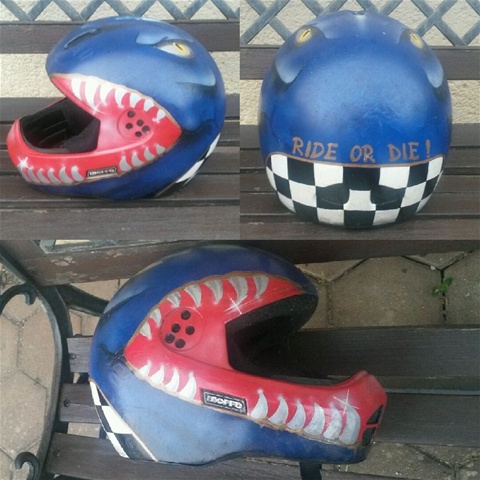 Hi. My name is Janez Golmajer. I live and work in Slovenia, in the hart of Europe. JGD-AIRBRUSH stands for Janez Golmajer Designs + AIRBRUSH - this is what I relly love to do.
In 1994 I painted my first helmet. Than forgot about airbrushing for a long time. I come back to artwork in 2010. Since than, I cant stop playing with colours.
Painting different objects is my passion.
It is extremelly interesting to realize peoples ideas trough my work. I'm happy, if they are happy.
The biggesr or most important projects:
- DH helmets for Unor Tools Team, 2015 season, 8 pieces
- Helmets for 2013 Winner of World Cup MTB CrossCountry Tanja Žakelj
- Helmet for 2015 EWS Master class winner Primož Štrancar
- Complete paint job on a bike that Jure Robič won the Race Across AMerica in 2008.